MANILA, Philippines — Filipino students need quality higher education that offers a more globalized outlook, equipping them to compete on the world stage.

Mapúa University steps up to the plate via its groundbreaking collaboration with Arizona State University (ASU), ranked No. 1 in the US for innovation for eight consecutive years by US News and World Report.

This created an opportunity for Mapúa to expand its business program offerings under its E.T. Yuchengco School of Business (ETYSB).


To push this refreshed approach to a global-view education, Mapúa appointed Dr. Jagdeep Jassel as the new dean of Business for the university.

Dr. Jag, as he is best known, brings years of experience leading in the growth of organizations from across industries—from manufacturing and hospitality to education.


He is one with Mapúa's vision to provide quality and relevant education to its students by not only teaching theory but also bringing real-world applications into the classroom.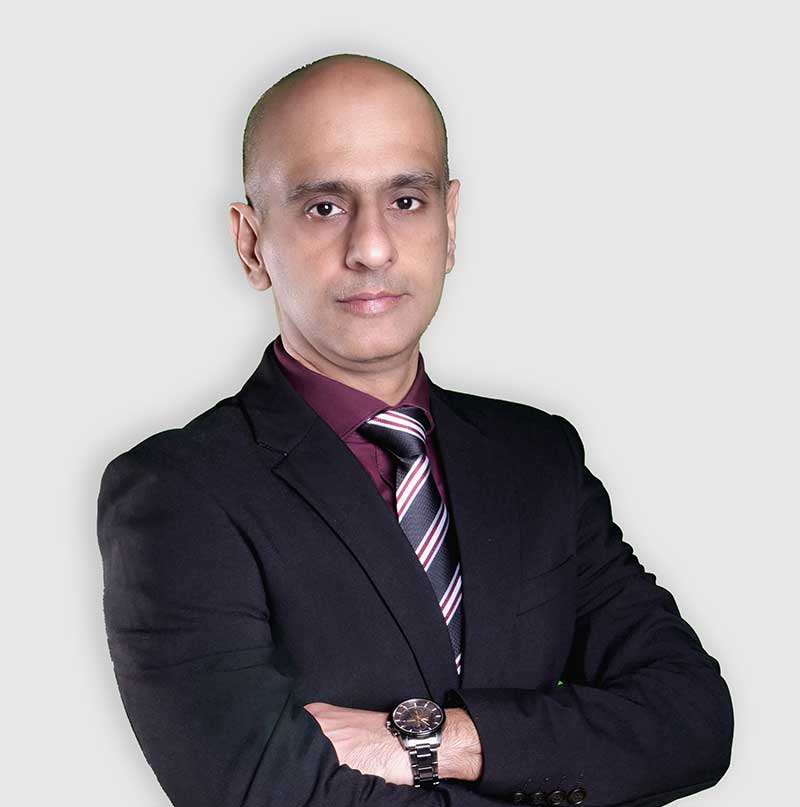 Dr. Jagdeep Jassel, new dean of Mapúa E.T. Yuchengo School of Business
A matter of business

As the dean of Business faculty at his former university, Dr. Jag was responsible for driving excellence and improving students' outcomes. He hopes to apply this expertise in Mapúa and to the business school.

"In the Philippines, the landscape is ripe for business to grow," he said. "We have a university with 100 years of better pedagogical experience that we can leverage. It is a thoughtful decision and the right time to enter the business space, especially with our collaboration with ASU."

Using the partnership as a kick-off point, the ETYSB is introducing pillar business programs that are suited to the needs of the rapidly shifting business landscape.

The school already offers Business Administration and Accountancy as its core, focusing on building a successful enterprise—Operation Management, Marketing Management and Financial Management.

They expand this via courses to strengthen students' skills in navigating data-driven businesses. Mapúa's business school now offers degrees in Business Intelligence and Analytics, and Financial Technology.

Both courses are aligned with the digital technologies and data that have become integral to critical business decisions.

Students taking a course in Financial Technology will gain knowledge of the most recent innovations in finance. This covers subjects in data analytics and digital currencies—how they are applied to enhance financial services, including the knowledge to use technology in creating new financial products.

Resolving challenging financial issues is also part of their study. The BS program in Business Intelligence and Analytics focuses on the increasing need for data in all major business processes.

On the other hand, Global Management is designed to arm its graduates with the know-how to build a corporate career on international platforms. A specialized Marketing degree has also been introduced to engage students in the emerging field of Digital Marketing.

Mapúa also offers a course in Real Estate Management, equipping its students with the knowledge they need to navigate the constantly shifting market while being able to determine operational efficiency and unlock new revenue streams.
Transforming business education

To complement these business programs, Mapúa leverages its connections with the Ayala Group, Yuchencgo Group and other corporations for real-world experiential learning.

The university has partnered with top-tier organizations to provide their students with, as Dr. Jag points out, "very effective and powerful on-the-job training opportunities."

Industry experts are also brought into the classroom, sharing valuable insights on navigating the complicated business world. In this cutthroat world, honing knowledge-based skills could provide students the edge to succeed.

Accessibility to international education standards via these programs is made more accessible through the collaboration with ASU. "If our students can't afford to go to the US, then the US can come to their classroom," Dr. Jag explains.

"We have state-of-the-art Global classroom initiatives where global signature courses and guest lectures presented by an international faculty." ASU also opens up opportunities for summer program immersions, semester abroad programs and international student competitions.

As Dr. Jag draws greater focus on transforming business education, defined by Mapúan standards, he referred to the three student learning journey pillars: digital mastery, internationalization and real-world experiential learning.

The intention here is to inculcate business excellence as the core of every Mapúa graduate—as a means to transform the economic landscape, especially in the Philippines. Exposure to real-world industry experts will be crucial in preparing students to become future leaders.

Mapúa University looks to the future as it amplifies its business programs through strategic partnerships and a global outlook on education. It has heeded the massive challenge of transforming the world one graduate at a time and is ready to face it head-on.