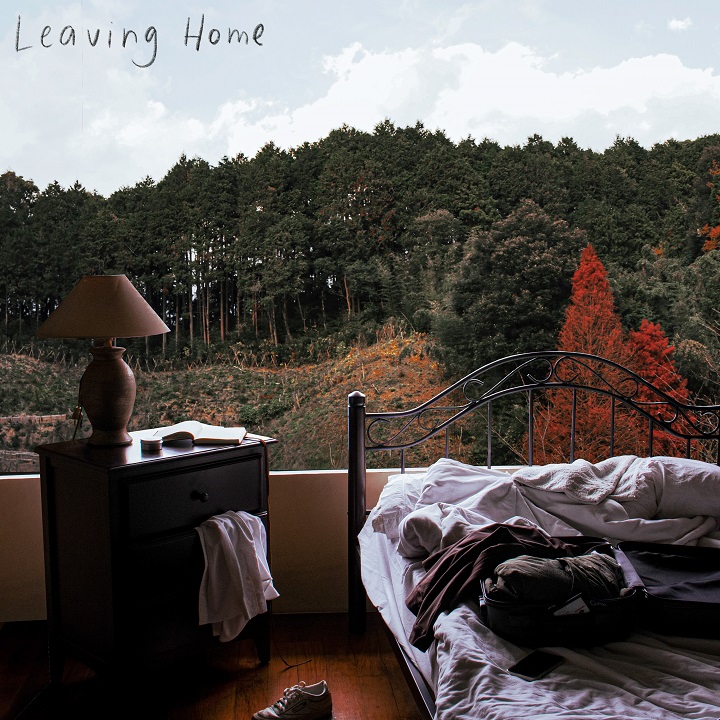 Filipino alternative pop band Any Names Okay has finally dropped their much-awaited sophomore EP, Leaving Home via Sony Music Philippines. Taking a huge step forward in terms of musical and creative direction, the 6-track release digs deeper into the journey of navigating adulthood and embracing the uncertainty that comes with the process.

"As a band, we're maturing in our songwriting and the way that we operate as creatives," shares the five-piece outfit. "We want to grow old with our listeners—which can be scary, but very exciting. A lot of those fears and joys can be found in this collection of songs."

Lyrically, the band's new EP, Leaving Home expands on introspective and existential themes—sometimes rendered in emotionally blunt details, but most of the time, exhibiting some of the growing pains that one has to go through in their transitional period towards maturity. The promising newcomer explains, "We've all been through the wringer the last few years, and this was a much-needed emotional release for everyone. We believe that a thorough listen of the EP, however, still shows that same heart, energy, and sincerity that people have come to know of us."

Its focus track "Takbo" is one of the standout cuts in the EP as it tackles breaking free from the socio-economic fatigue that is burnout and hustle culture. According to the band, the song is all about running for running's sake: playing with the imagery of aching muscles and exhausting activities, with its destination and goal to no avail. "While the song is an ode to the tired and tireless self, the reprise that it ends with is dedicated to hope— the hope that this is all for something, that you grow stronger the more you run," Any Name's Okay points out.

The release of the song comes with a visual that encapsulates the feeling of weightlessness in all that running. Helmed by Miko Reyes, the music video depicts "a person floating in and out of their world."

The Yugto band adds, "Familiar to a lot of us, we can feel lost even in the happiest of places. Similar to the track itself, the end shows that there is a point to all the running; it just takes a bit of time to recognize it."

Leaving Home is written and produced by Any Name's Okay themselves, but with the help of their long-time pal, Luigi Del Rosario for one of their singles, "Limbo." Frequent collaborator Tim Recla and Nick Azurin also mixed and mastered all the songs in the EP, respectively, giving it a more gossamer-sounding vibe.




Leaving Home Track list:Yugto

Snooze

Limbo

Takbo

Today I Want To Live

Discovery

The EP launch happening on August 20, 2022 at Dirty Kitchen (Gravity Art Space), Quezon City is already sold out. But for those who would be joining the band as they perform the tracks from the EP live, you're in for a treat.

"We've prepared some secret performances that you'll just have to wait and see," says Any Name's Okay. "Showgoers will be getting first dibs on our brand-new merchandise, as well as get the chance to join our giveaways. We're definitely doing our best to make the launch equally as exciting for everyone there!"

Any Name's Okay's second EP, Leaving Home is out now on all digital music platforms worldwide via Sony Music Philippines.