On social media, fashionistas would often do the "Fit Check" and "Get Ready With Me" trends as they choose their party outfits, corporate dresses, and attires for dinner dates. To complete the look, they also pick a phone case that goes best with their chosen clothing. It could be clear, printed, or neutral. Doing this provides a cohesive ensemble as they take photos or do mirror selfies.

Matching looks might be unimportant for some, but for the expressers and trendsetters, this enables them to showcase who they really are in the most exciting and stand-out ways.
Samsung acknowledges that technology has always been intertwined with personal life. And even with different style preferences, may it be classy, trendy, or chic, the new Samsung Galaxy Z Flip4 and Z Fold4 will easily match any look with its foldable form factor, bold colorways, and overall sleek design.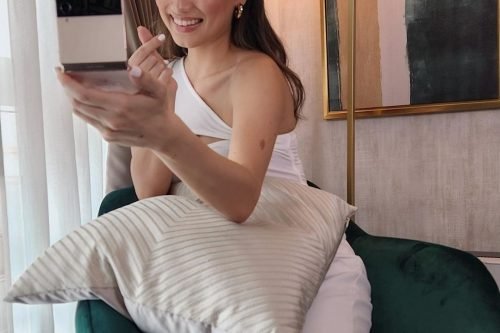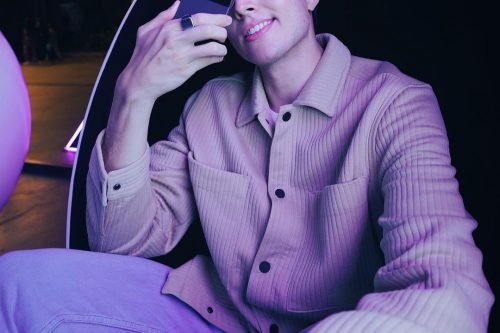 #TeamGalaxy Ambassadors flexing their OOTDs with the Galaxy Z Flip4

Unfolding in a stylish manner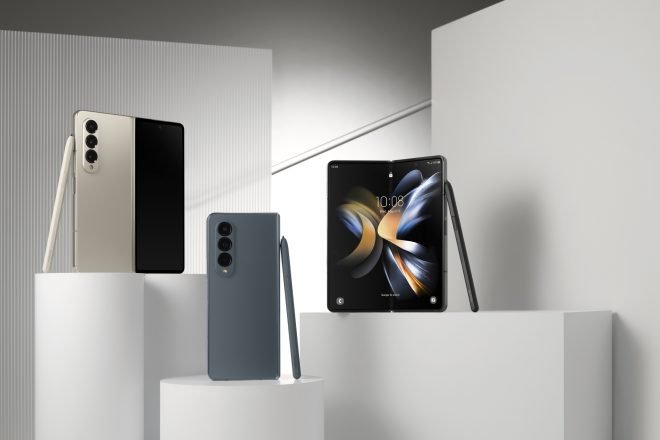 When it comes to matching it to a classic style, turn heads with every unfold as the recently launched Galaxy Z Fold4 has a premium finish of Graygreen, Phantom Black, and online-exclusive Beige. Ideal for momentous and formal events like corporate meetings, galas, or fancy dinner cocktails.


Meanwhile, the Galaxy Z Flip4 goes with everything chic and trendy with its hazy glass finish against high-shine, glossy metal frames of Bora Purple, Graphite, Pink Gold, or Blue. A perfect accessory for fun and unforgettable life moments like concerts, birthdays, or weddings.

The Galaxy Z Fold4 has also put a new spin on slim, as it now sports minimized bezels and lightweight materials, making it even more pocket-friendly. The Galaxy Z Flip4 on the other hand fits all outfits and pockets, with its width as small as 71.9mm when folded.

For Galaxy Z Fold4, the smartphone boasts a 7.6-inch screen when unfolded allowing users to do more and open multiple apps on the taskbar, for quick navigation and super-productive screen. While the Galaxy Z Flip4 has a customisable 1.9-inch Cover Screen, which users can change and personalize in any way they want using personal videos, photos, or their own AR emoji. With this much control, users can easily update whatever matches their mood or outfits.

The new Galaxy Foldables will be widely available at the following price points: Galaxy Z Flip4
Galaxy Z Flip4 (128GB) – PHP 58,990 SRP

Galaxy Z Flip4 (256GB) – PHP 62,990 SRP

Galaxy Z Flip4 (512GB) – PHP 69,990 SRP (Online Exclusive)
Galaxy Z Fold4
Galaxy Z Fold4 (256GB) – PHP98,990 SRP

Galaxy Z Fold4 (512GB) – PHP105,990 SRP

Galaxy Z Fold 4 (1TB) – PHP 119,990 SRP (Online Exclusive)
Switch to Galaxy today! Trade in your smartphone to get up to Php 53,400 worth of discounts on the latest Foldables. Customers can get big discounts on their traded-in device, with an additional token worth up to Php 10,800. Customers who purchase the Galaxy Z Flip4 and Fold4 can also enjoy a FREE Samsung 15W Wireless Charger Duo worth Php4,599.

To learn more about the new Samsung Galaxy Z Flip4 and Z Fold4, visit samsung.com/ph.

Safe Samsung Shopping

Health and safety protocols are strictly followed in Samsung Experience Stores to keep consumers and employees safe. Adhering to the guidelines set by the Inter-Agency Task Force for the Management of Emerging Infectious Diseases, Samsung has implemented the mandatory use of face masks, and performs frequent sanitation in all stores.

Samsung Experience Stores also has unique QR health declaration codes to promote a safe and contactless contact tracing process. Product demonstrations are done side-by-side instead of face-to-face while keeping the required safe distance of one (1) meter to make sure everyone is socially distanced.